What we do
The Jeremy Fund was founded in loving memory of D. Jeremy Remboski, Jr. Through your donations and the money we raise from our fundraisers we are able to help the families of children in the oncology department at Children's Hospital of Philadelphia and their satellite facilities, Robert Wood Johnson Children's Cancer Center in New Brunswick and Sloan Kettering in New York City. We pay bills directly to the issuing companies, with the hope that it will allow families to be with their child while undergoing treatment for cancer.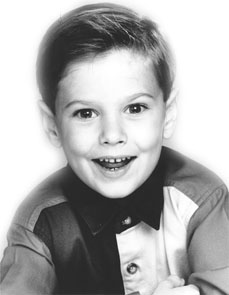 Who is Jeremy?
Maria Remboski established the Jeremy Fund in 1996 after her oldest son, Jeremy, was stricken and succumbed to cancer at the tender age of 5. She became burdened with a heavy heart from seeing children like Jeremy suffering but with no family for comfort and support. Maria transformed her grief into something loving and helpful to reach out and help others.
Cancer took Jeremy's life on November 26,1995, one week before his 6th birthday. Through the grace of God, Jeremy's life, even with cancer continued on – full and normal. Blessings came through the love and support we received from our family and friends. During the time Jeremy was in the hospital he was never alone. We were able to devote our whole life to Jeremy by staying with him on a full time basis. Jeremy had two younger siblings, Lauren and Patrick, at home during that time. Our support system took over and enabled our life at home to remain normal. We had peace of mind knowing that our children were loved and taken care of during our absence. In the hospital, expenses can run high – the costs of eating out daily, trips to the gift shop and communicating with family members at home begin to add up. These and many more expenses, that no one could possibly plan for in a family budget, can be very difficult for some to absorb.
There are families who are isolated and totally alone in this struggle. We were so very, very, blessed never to have to worry about Jeremy being alone. We always had family and friends to lend a hand and a dollar. Jeremy's life was a "gift" of giving and receiving, of love and mercy, of joy and sorrow. In this spirit we have established The Jeremy Fund.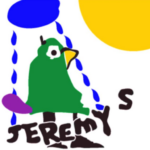 About our logo
Our logo is a picture of a ceramic tile that Jeremy painted for a fundraiser at Children's Hospital of Philadelphia.
For a donation, children were asked to paint a tile of anything they liked . These tiles were then installed on the floor of the children's department of Nordstrom's in King of Prussia Mall.
In 2001, Jeremy's father asked Nordstrom's to remove the tile and it now hangs in the home of Jeremy's family.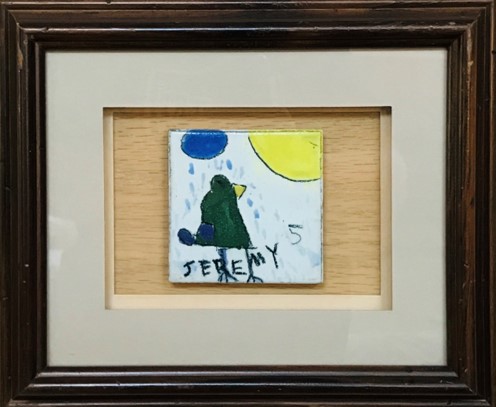 Our Executive Board
This incredible group volunteers their time and money to help make the goal of this organization a success.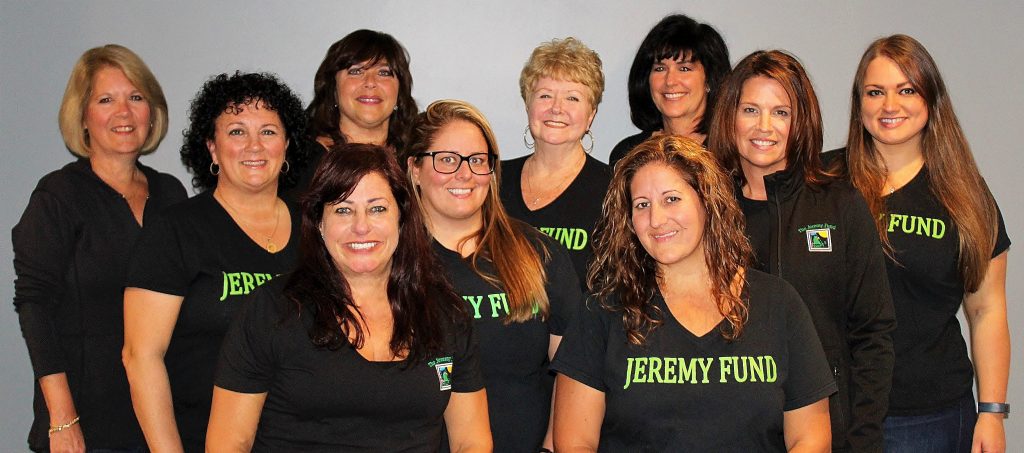 From Left to right: Pat Repko, Carla Oakley, Maria Remboski (front), Maria Parmagiani (back),  Ryan Bonner, Paula Remboski, Taya Womack (front), Suzanne Fornaro (back), Melissa Giori, Lauren Remboski, Kevin Skippy Marosovitz (not pictured)
Help us with a donation
Your donation is an important part in helping us raise the funds to continue helping families through their hardships. Any amount makes a big difference in these families lives, please consider making a donation today.